Over the years, The Tradesmen have hosted, and have been invited as guests at, many concerts. Their most popular concerts have been their consistent "First Saturday Night of the Month" concerts held in Montclair CA, and most recently in Ontario CA. These concerts are usually followed by dinner with group members, concert guests and fans who attend the concerts. Enjoy a few photos of some of these folks. Regretably, we can't show everyone, but see how many of these folks you recognize. Photos will change from time to time, so keep checking back to see what's new.
---
PAGE TWO OF TRADESMEN'S CONCERT GUESTS AND FANS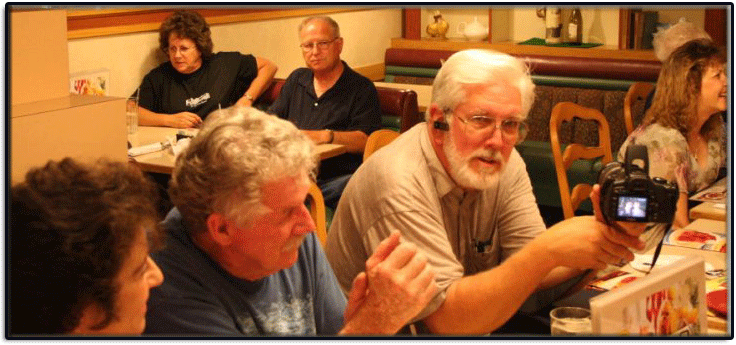 Dinner at Carrow's after the June 2007 concert -
Richard showing us his great camera.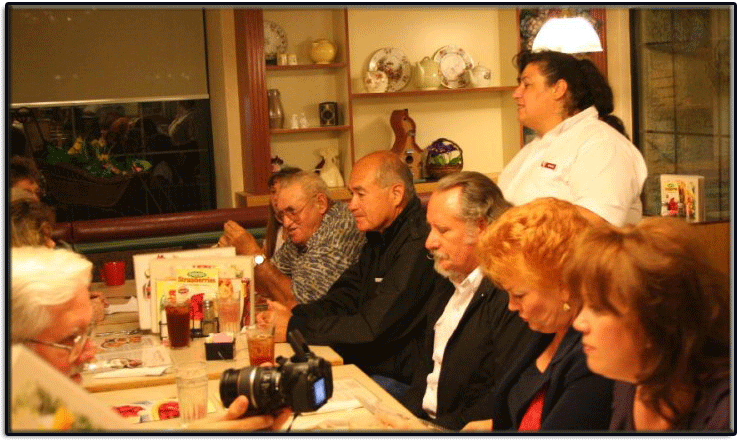 The Cooks, The Miller Family, Arnold Villocino, The Henry's and others joined us.
Gracie is our efficient and gracious waitress and knows to expect our crowd almost every
"First Saturday Night of each month."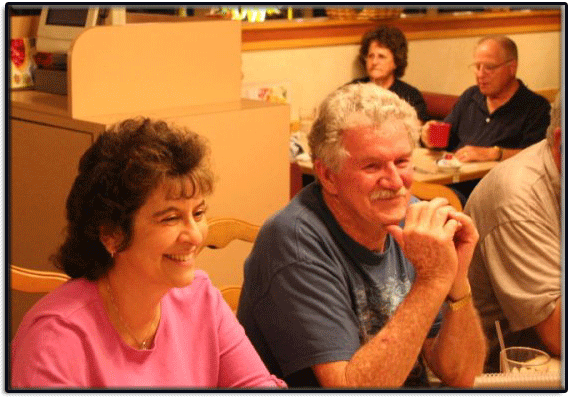 Terry and Angie with Terry's brother, Roy, and sister-in-law, Jackie, in the background.
---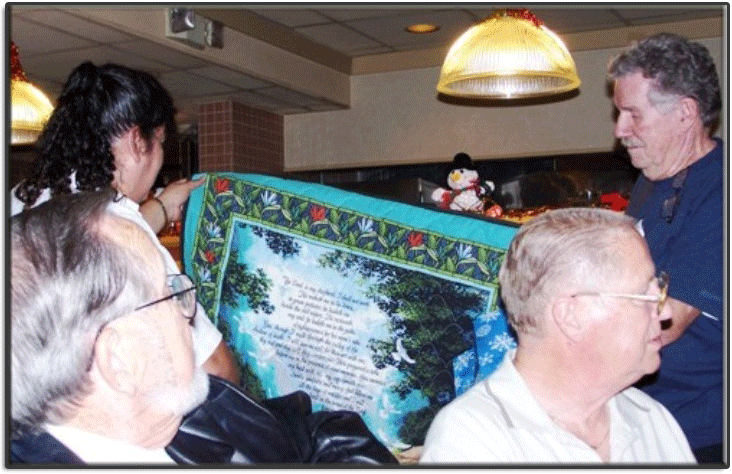 Terry presents a gift to Gracie at Carrow's after our Dec. 2006 concert...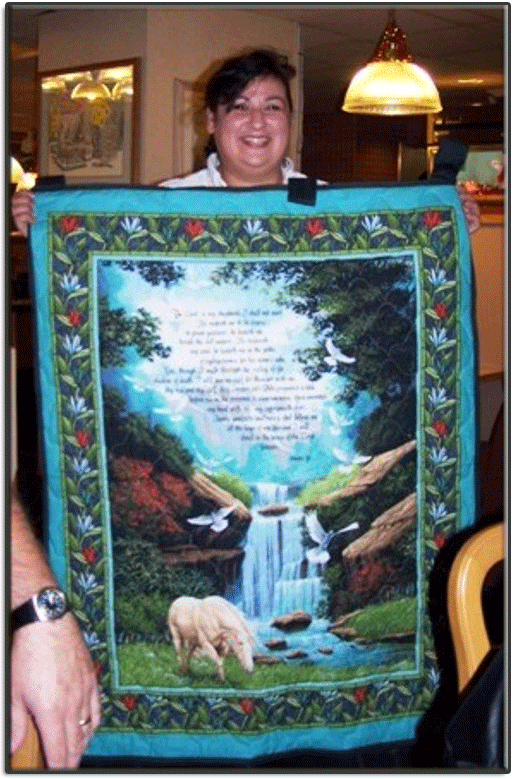 she was surprised and very pleased with the beautiful wall hanging.
---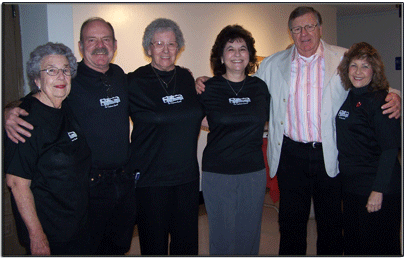 Some of the fans showing off their Tradesmen T-Shirts.....
well, except for Ken Morgan but he wanted to be in the photo anyway :o)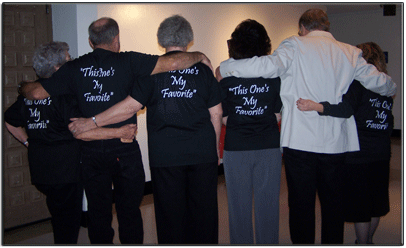 The backs of the T-Shirts have Terry's Favorite saying,
"This One's My Favorite."
We have these T-Shirts for sale at our concerts, come get one or more for yourself and friends!
---

Dec. 2005
This was Breakfast at The Guasti Cafe with The Johnson Family and The Wimberly's
---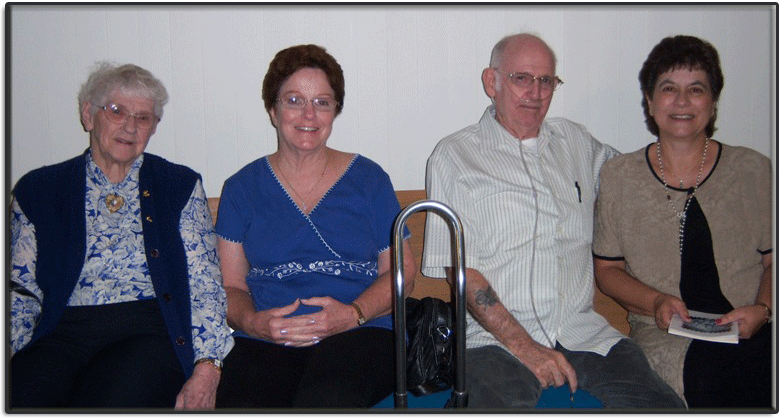 Some of The Tradesmen's faithful fans waiting to go out to dinner after the May 2008 concert
---
Photos will change from time-to-time so keep coming back to see what's new