"My Favorites" - Affectionately named after Terry's favorite saying: "This next song is My Favorite" or "This One's My Favorite." This CD features Terry & Joyce Stockman, Cathy Brier, and Steve Allen as the quartet, and Jane Lee Davis on piano.
SONGS INCLUDE:
1. Just Another Chapter
2. Without A Valley
3. No Other Word For Grace
4. When I Get Carried Away
5. In My Corner Of The Field
6. Loving Hands
7. On My Mother's Side
8. Both Sides Of The River
9. Come Let Us Break Bread
10. I Thirst
---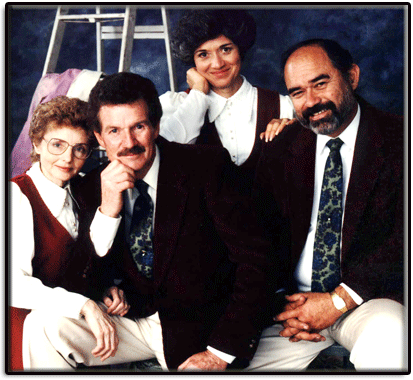 "BY REQUEST" - One of The Tradesmen's first CD's, features Arnold & Carol Villocino, who sang with Joyce & Terry Stockman for 16 years. This CD also features songs with Brandon Stockman and Trina Stockman and Everett Evans on piano.
SONGS INCLUDE:
1. There's A Fountain
2. He'll Be To You
3. Somebody Loves Me
4. Poet Song
5. What Would I Do
6. Do You Know Him
7. Jesus Is Here
8. Plan Of Salvation
9. Everywhere I Go
10. I Will Give You Water


CD/CASSETTE PRICES:
My Favorites: $10 for CD, $2 for Cassette
By Request: Available in CD only, $10 each
Please add $2.00 postage if mailed.
To order, please phone
The Tradesmen @ 909-493-1060
with your order, name, address and phone number.
---
Greeting Cards - Hand-made by The Tradesmen includes a wide variety of all occassions and general - all with scriptures. Photos are all taken by The Tradesmen from various travels!! You can purchase them at our product table at our concerts or call 909-493-1060 for prices and selections.
---