Over the years, The Tradesmen have hosted, and have been invited as guests at, many concerts. Their most popular concerts have been their consistent "First Saturday Night of the Month" concerts held in Montclair CA, and most recently in Ontario CA. These concerts are usually followed by dinner with group members, concert guests and fans who attend the concerts. Enjoy a few photos of some of these folks. Regretably, we can't show everyone, but see how many of these folks you recognize. Photos will change from time to time, so keep checking back to see what's new.
---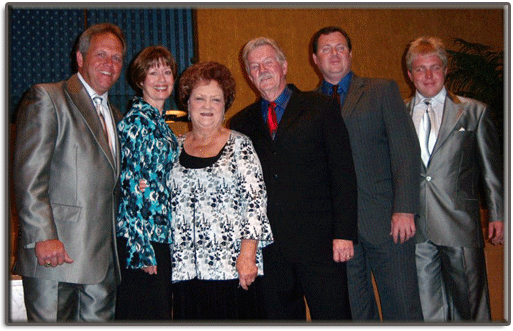 The Tradesmen with The Weatherfords - May 2008
---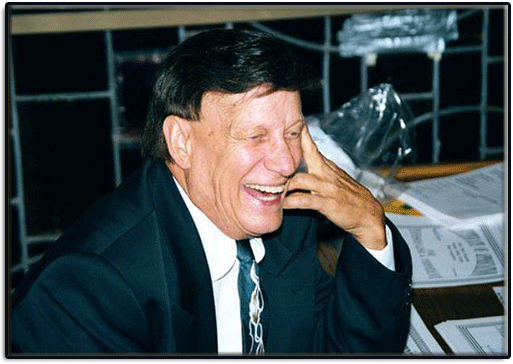 Everett Evans - May 2000

---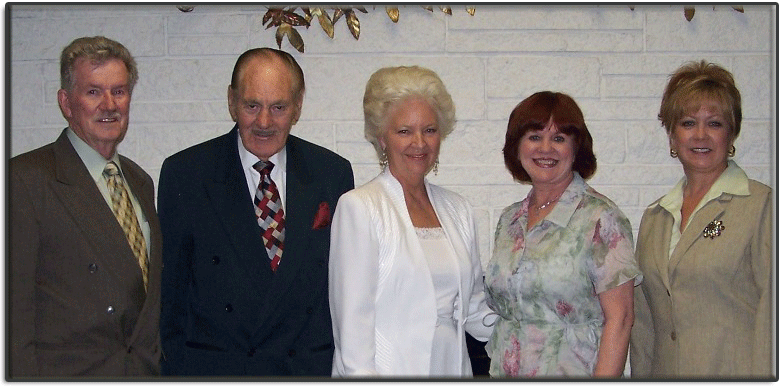 June 2005 - Bob Jones Sr. 91st Birthday Celebration
The Tradesmen with Mr & Mrs Bob Jones Sr.
---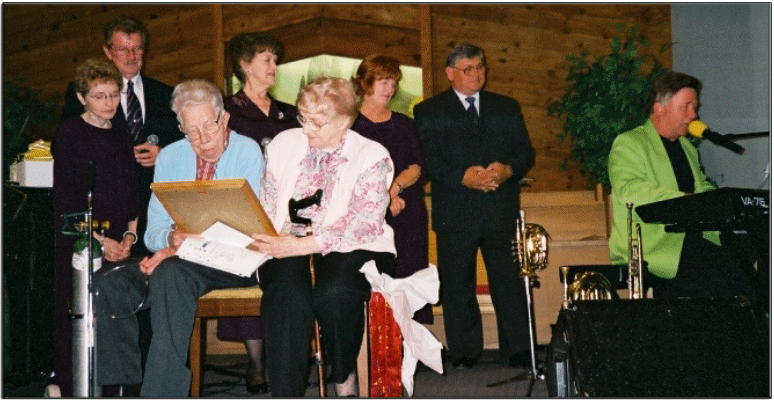 July 2003 - Faith and Gil's 65th Anniversary Surprise
The Tradesmen with John Paul Jackson on keyboards
---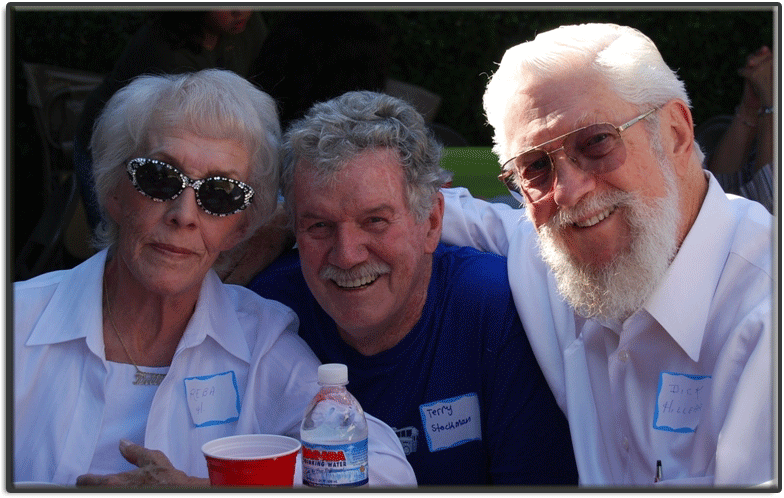 Sept. 2008
Terry with Rev. Dick & Reba Hilleary
---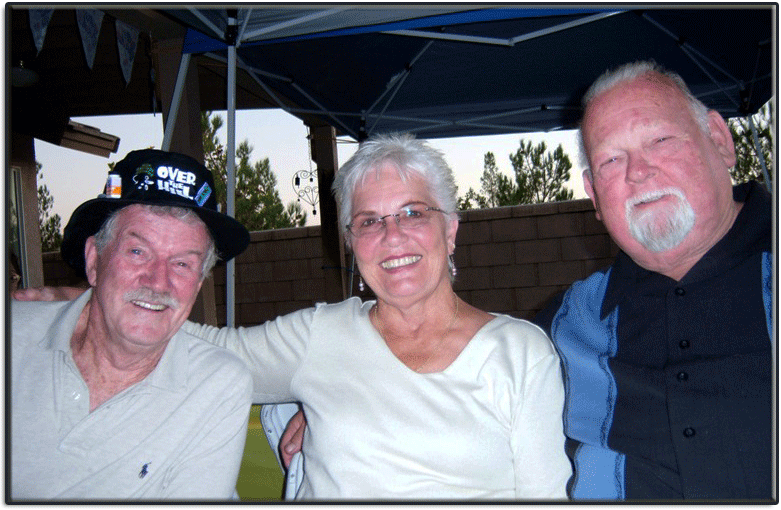 Sept. 2008
Terry with Ralph and Shelva Dean
---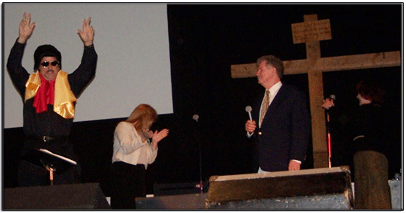 May 2005
ELVIS showed up at our concert
---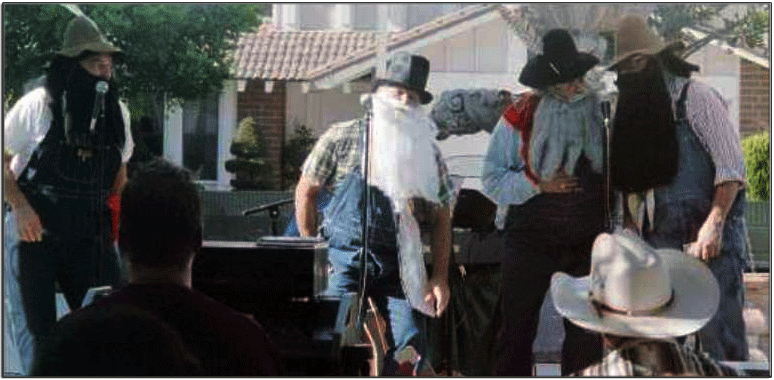 Aug. 2002
Not sure of the name of this group (Soggy Mountain Boys??),
but they sang a few songs at our concert in La Palma
---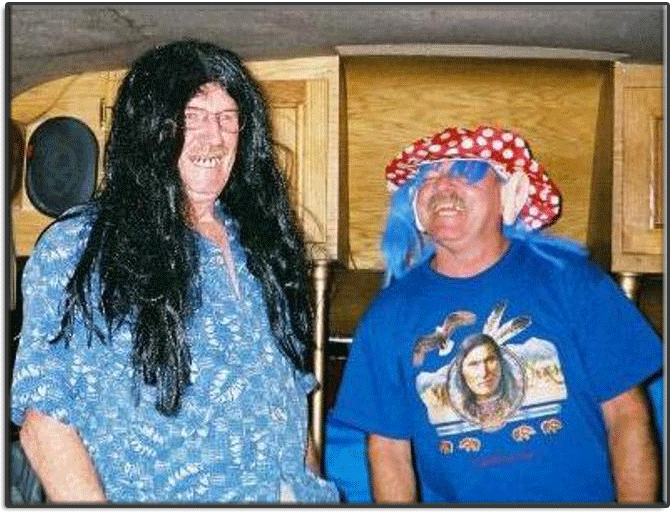 Sept. 2003
The Wiggly Brothers boarded the bus on the way to Modesto
---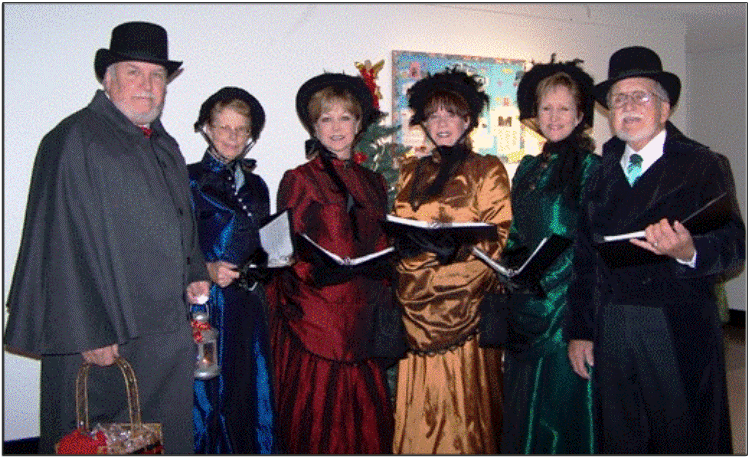 Dec. 2006
The Miller Family were our guests at our Christmas Concert
---


Feb. 21, 2009
Terry Stockman and Angela Burns got married.
Brandon as Best Man, Angel as Maid of Honor, John Paul Jackson as singer and musician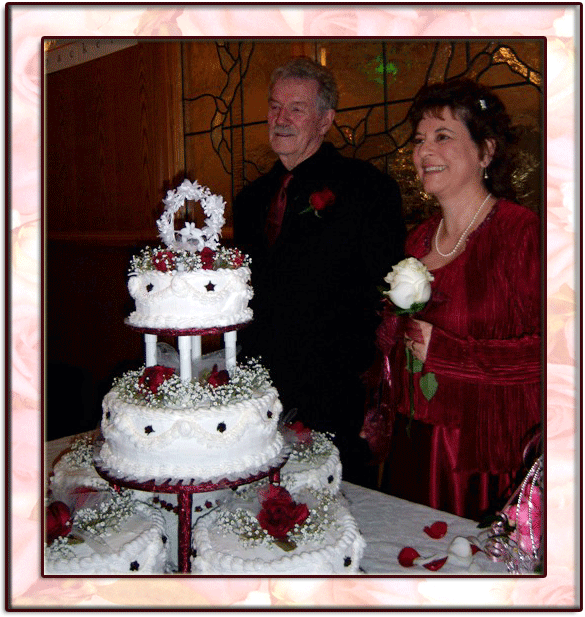 Beautiful Couple! Beautiful Cake!
---
Photos will change from time-to-time so keep coming back to see what's new